Rating




Location
402 North Bridge Rd, Jun Xin Building, Singapore 188722
Duration
9.30am - 12.30pm
Plugs

Wifi

Prices



---
Greetings everyone, and happy first of December. As of yesterday 3pm, I have unofficially graduated 😆
Today we will be exploiting Rocky Master Cafe, a cafe right next to Bras Basah Complex. Mik has been here before, to study together with his girlfriend, Su (shoutout to Su for being our #1 mik fan), and rates this place a 4/5. Minus 1 because what they are serving is apparently quite overpriced…
Today's Plan
Today will just be a chill working session. After working, Mik and I have plans to go to peninsula plaza for the emeralds…
Journey to Rocky Master
Today my dad and I woke up super early, my mom was asleep. We wanted to have a peaceful and serene breakfast without her. But, the thing is, my mom is a very light sleeper. Even a gentle whisper of a fart in her presence may rouse her from her slumber…
My dad usually puts his keys and coins in his jeans, and from his past experience, the jangling from him wearing his jeans was enough to wake her up. As such, my dad had to bring his pants to the living room and wear them there.
My dad and I had to rush out of the house ASAP and as quietly as possible so as to avoid waking her up, for if she awakes, she will surely force herself into our company… Just to give some context, my mom is very irritating, walks very slow and takes a long time to do anything (I'm talking youtube 0.25 speed) which is why we would rather hang out without her.
After breakfast, dad and I drove to paya lebar to pick Mik up. I did not drive unfortunately, as my dad was using his car, which is incredibly expensive and he would never let me drive it.
The Experience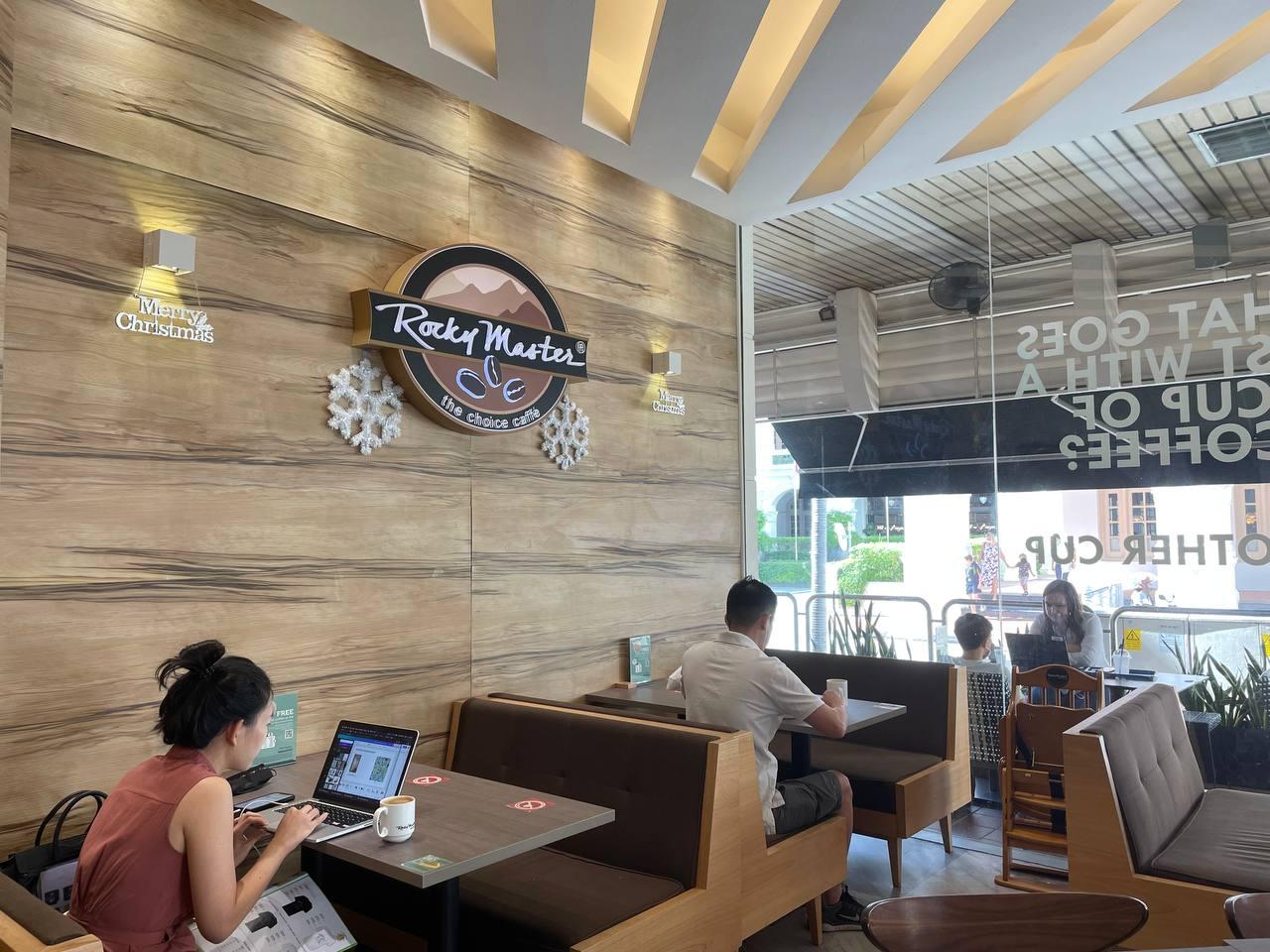 I can no longer put the "studying" experience since I am no longer studying. You may be wondering then, Ranz why are you here? I have personal projects and stuff to work on, like right now, I'm building a website for my friend Vinay.
I do like the vibe of this place. The only thing is, there is only 1 wall plug (with 2 sockets) in the whole place, which is at these seats at the back of the cafe (see post banner). So, if you don't come early and that seat is taken, no plugs for you :/
The Wifi
At 9:49am
The wifi is working well for me so far. The wifi password is RockyMasterRocks. However, for some reason, Mik is having issues connecting to the wifi using his work laptop (he had no issues on previous visits with his personal laptop though). Fortunately, he has a very abundant data plan (50+Gbs) so he's good.
In the middle of the study session, Mik decided to try connecting to the wifi again and it actually worked!… for about an hour. But ehh, it's probably just the security protocol that his company set up on the laptop.
The Coffee
We both got the Rocky Master™ Signature Brew that costs $4.80 plus GST. It did not taste very good for me, I guess because I don't really know how to appreciate coffee. I just use it for the caffine boost.
Rocky Master's coffee machines look like the kind that tourists abuse every morning at the breakfast buffet of a 2-star hotel. This did not bode well for their "signature brew", and once again... I was right.
Toilets
The establishment has one toilet, and it is very smelly. It is also quite cramped and narrow, even for a small person like me. However, its saving grace is the presence of a butt washing spray. (Forgot to take pics, whoops).
Perhaps we have been spoiled by the pressure-controlled jets… heated seats… untainted aroma… of the luxurious toilets found in Jewel.
However, Mik says that there is actually a very nice toilet nearby at Raffles Hotel which is across the road from Rocky Master. It requires you to check out and back into Rocky Master but if you only want the best for your bum, it is something you can consider.
Funny side story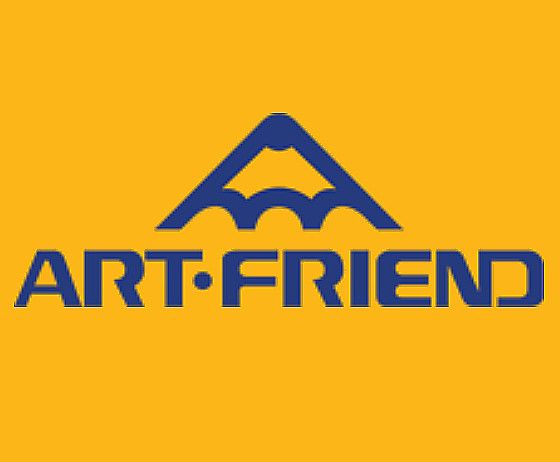 I am quite fond of this bras basah area. In fact, I used to work here, part time, in my secondary school days at Art Friend. I was an art student and the staff discount really helped as art supplies do numbers on your wallet.
P.S if you guys have not seen the new Authors page, check it out! I did the drawings myself! Featuring Mik with his powdered wig on
My dad was completely unaware of the fact that I was working part time. As his English is not very good, every time I told him I was going to work at Art Friend, he thought that I meant that I was going to do project work with an art friend (friend from art class). It was only years later did he find out that I worked part time.
Conclusion
Rocky Master is a very worthy choice for your exploiting endeavours in the Bugis and City Hall area. It's a bit less restrictive than going to the study lounge at NLB which is across the road (though this is a completely free option). We considered heading there after lunch, but my fears consumed me… (see About page). Also, a nice thing about studying around this area, is that there is an artsy vibe to it… wall murals and all… An added bonus if you're the instagram story type.
I would give this place a 4/5 too, same as Mik because the prices of the food here are not very cafe-exploiter-friendly…
We decided to have lunch at Hanis, the cafe on the first floor of the NLB building… and it is there our quest for the emeralds continues…