Rating




Location
Jewel, #B2-238 239/240
Duration
10.30pm - 5.00pm
Plugs

Wifi

Prices


---
Hello cafe exploiters, this week, we bring you a new location: Five Spice. It is not a cafe per-se, it is actually a foodcourt with PLUGS.
Previously: On Cafe Exploitation…
We first spotted Five Spice after another fun toast exploitation on Monday earlier this week. We did not document to avoid saturating the blog with too much fun toast content…
After missing lunch because i am incapable of fathoming regular mealtimes, i requested that we go down into the bowels of jewel to purchase one chocolate covered pretzel from Auntie Anne's Pretzels (a timelapse of me devouring said pretzel may be obtained from Mik upon request).
While going down the escalator to B2, we spotted another pair of unaffiliated cafe exploiters getting work done at the foodcourt. Mik's truly unparalled observational skills revealed the treasured goodies amongst would-be cafe exploiters: pure, unadulterated plugs
While we have gotten quite comfortable with Fun Toast, we decided that we must venture forth. Both for the fans… and the plugs.
The Studying Experience
Today, we started late. I came early, like around 9, to have breakfast with my parents. Mik came late. He was supposed to arrive at 10 (when Five Spice opens), but he only reached the bus stop at 10, so he arrived at 10.15…
The area with all the plugs that we noticed on Monday turned out to be cordoned off for staff only, leaving only two tables with easy access to plugs.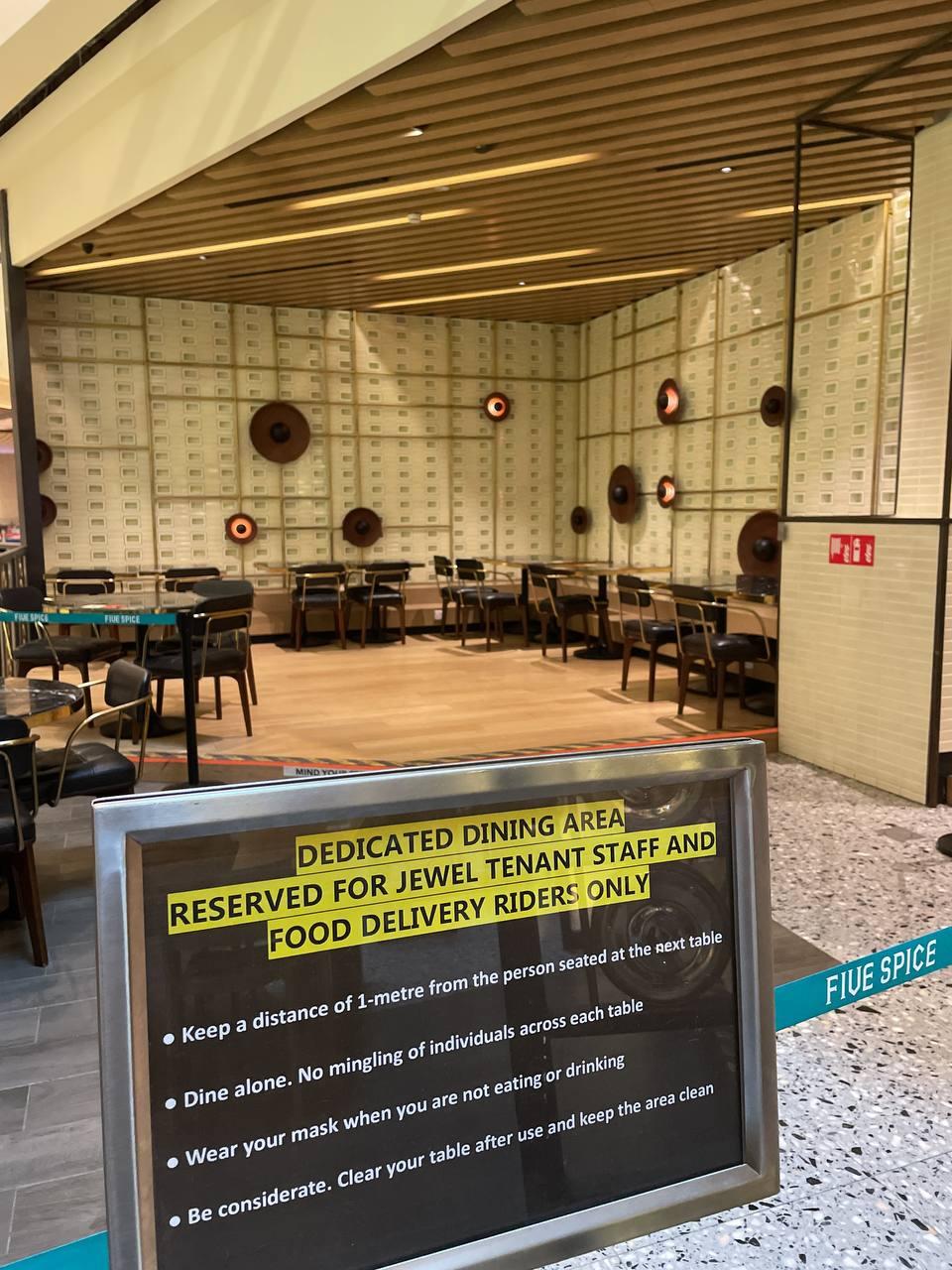 Unfortunately, when we first arrived, both of these tables were occupied… We sat around like vultures for about 10 minutes before swooping in the moment one of the tables was cleared.
One of the points we brought up previously was that when you study in Jewel, you want to FEEL like you're in Jewel. Being down in the basement and distant from the vortex, Five Spice regrettably does not satisfy this. The low ceilings in Five Spice do feel a bit claustrophobic which could have been a dealbreaker… BUT this particular spot, unlike the rest of the foodcourt, does not feel claustrophobic.
Because we are seated next to the escalator that leads to the top of the building, the skylight allowed natural light to reach all the way down to us. So even though we are in the basement, it didn't feel so dark.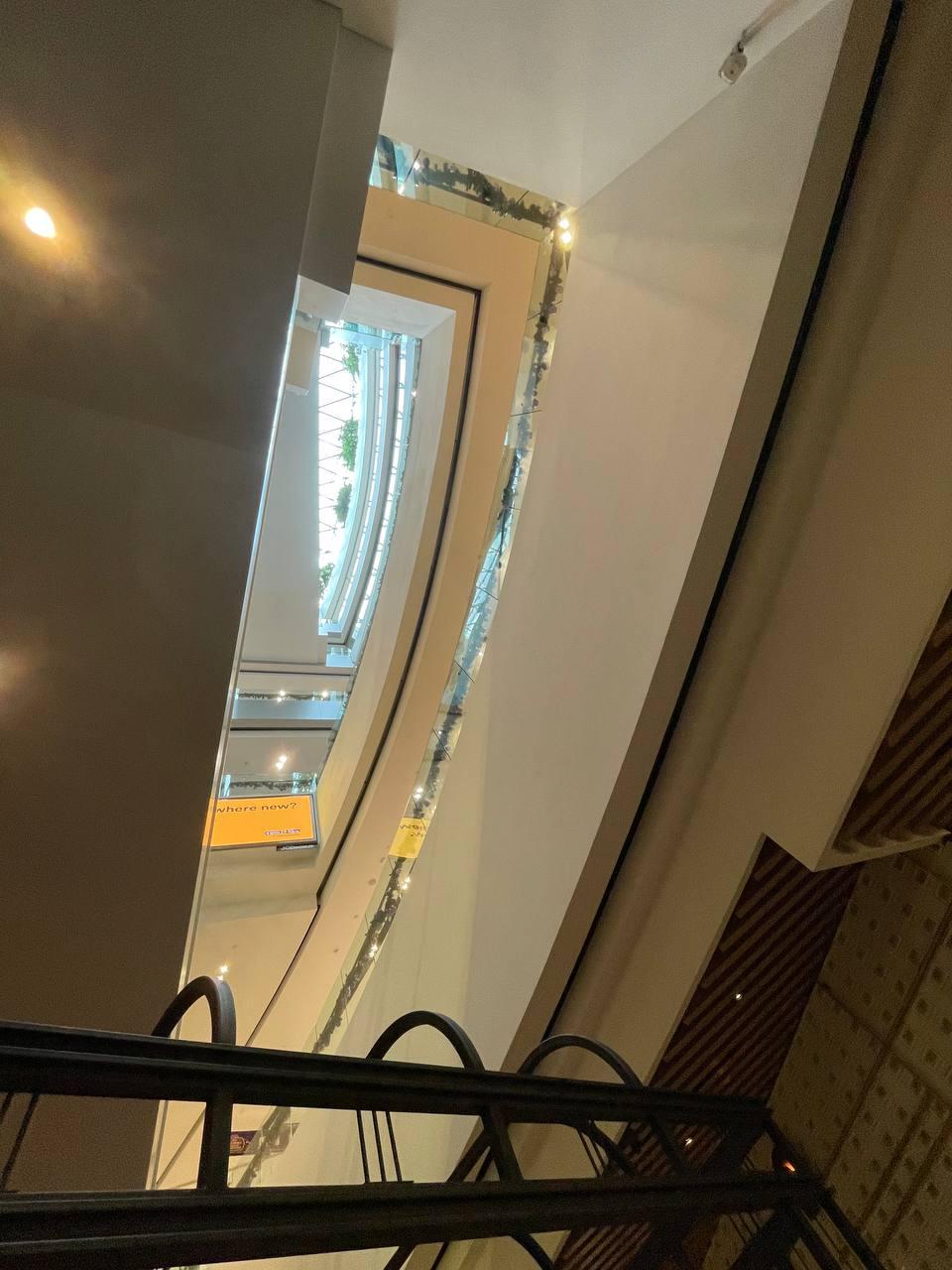 The warmth of the sun...
Unlike most food courts in malls, it's not too noisy here. Even during lunch time, the noise levels were acceptable. We suspect that it's mostly due to the location where we were seated. Since there is effectively no ceiling, the echochamber characteristic is eliminated.
Lunch
Foodcourts typically bring to mind affordable food options but sadly, this isn't the case at Five Spice. From glancing around, the average price of dishes here are around $6 or more which puts it around the same price range as Fun Toast. However, this is still much cheaper than any of the cafes in Jewel.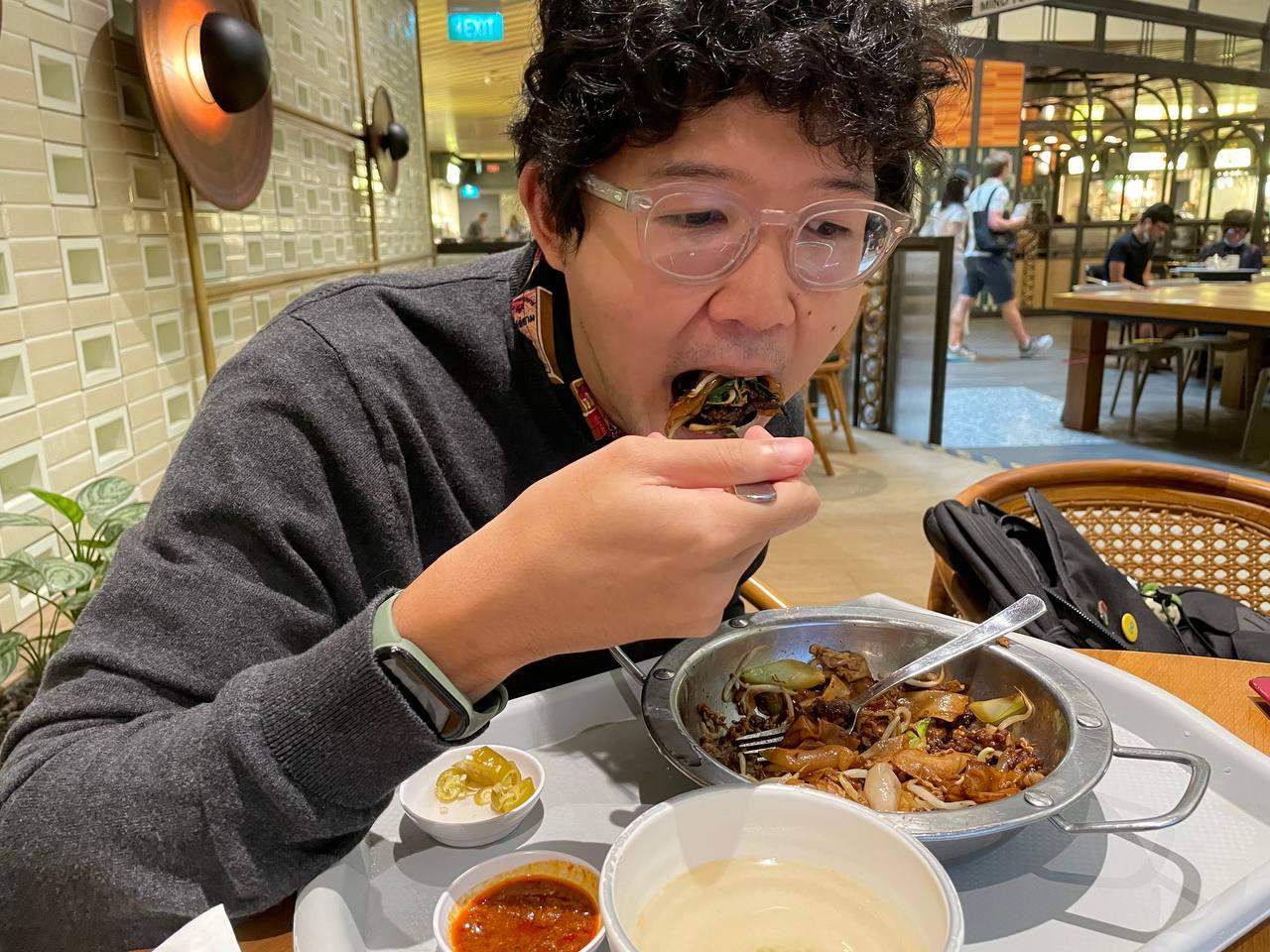 In true Ranice fashion, I once again purchased NOTHING all day. Mik on the other hand, supports economic development and also healthy bodily function so he got himself some fried beef hor fun for lunch.
While decent tasting, this dish lacked a certain wok hey ZING as well as value for money... 3/5
The Wi-Fi
As you may have noticed, we have descended down to B2… Lower than B1, the level at which the wifi was abysmal. For some reason, the wifi here was actually pretty fantastic. It must just be a B1 thing, like something at B1 inteferes with the wi-fi…
So, I guess our current hypothesis on the wifi would be: Wifi works well throughout Jewel, but B1 is a black hole…
Arctic Temperatures
One gripe that Mik and I both have with this place though, is that it is really freezing cold in here. It could be because we were seated directly under a vent…
Just bring a slightly thicker sweater than usual and you should be good.
Total Damage
Me: $0 (Wow I am a true cafe exploiter!)
Mik: $(2.10 + 7) = $9.10
Conclusion
This is actually one of the better spots that we have studied at thus far. I was pretty productive, there was plugs and wifi, and really, the chances of getting chased out even when you have purchased nothing are slim to none since we are in a food court.
We rate this place a solid 4/5.
-1 because of the frozen tundra levels of cold and so-so ambience. It is quite dark down here…
---
Thank you so much for reading. We are very happy to hear about my friends reading this blog, and your readership means a lot to us.
As you may have noticed, I have added a comments section with reactions! I still have some bugs to iron out WRT the comments section, some of the posts have the same comments thread and no options to show reactions…
Anyways, please comment and react to our posts!! Thank you.